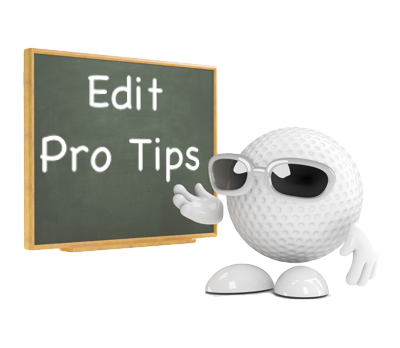 The following tutorial describes how to edit the information contained in 'Pro-Tips' pages.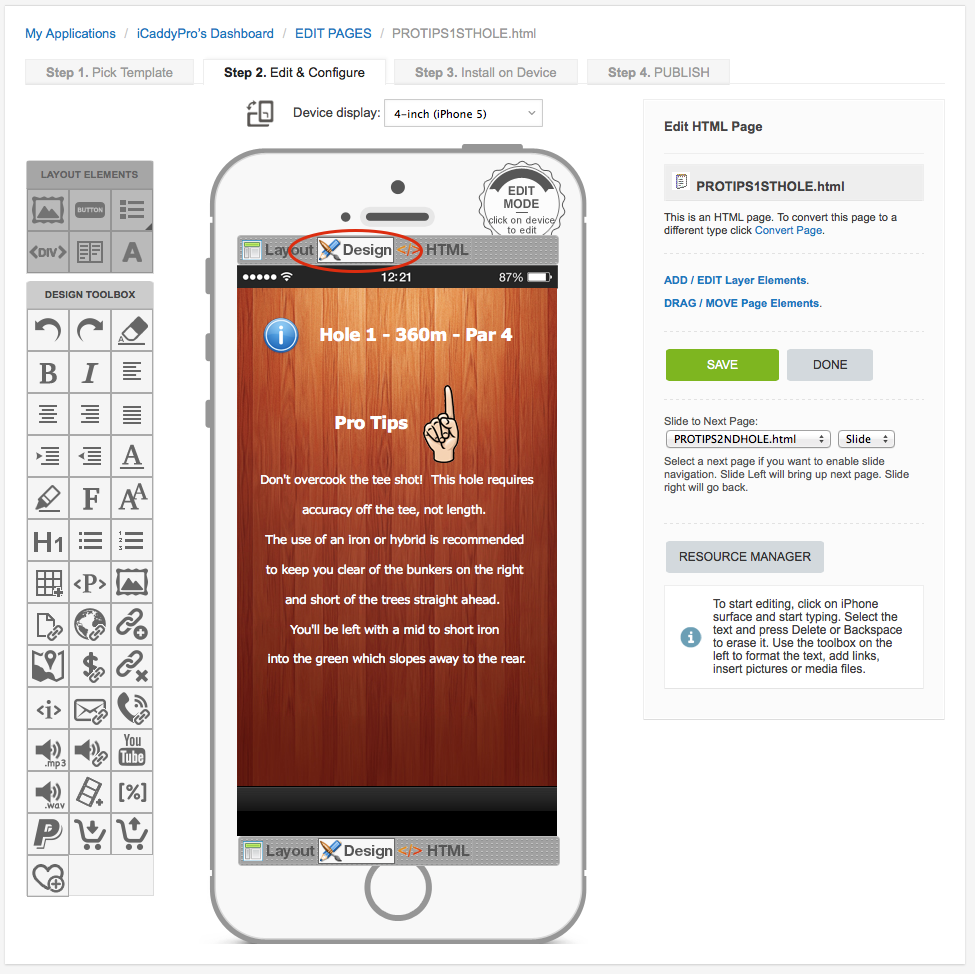 Navigate to the particular Pro Tips page you wish to edit (e.g. My Applications / App Name's Dashboard / EDIT PAGES / PROTIPS1STHOLE.html shown in the 'Navigation Path' at the top of the page). For instructions on how to navigate to the individual page edit level, go to
How to Start Editing Your App
.
On the chosen page, select 'Design' (middle option at the top of the 'handset display').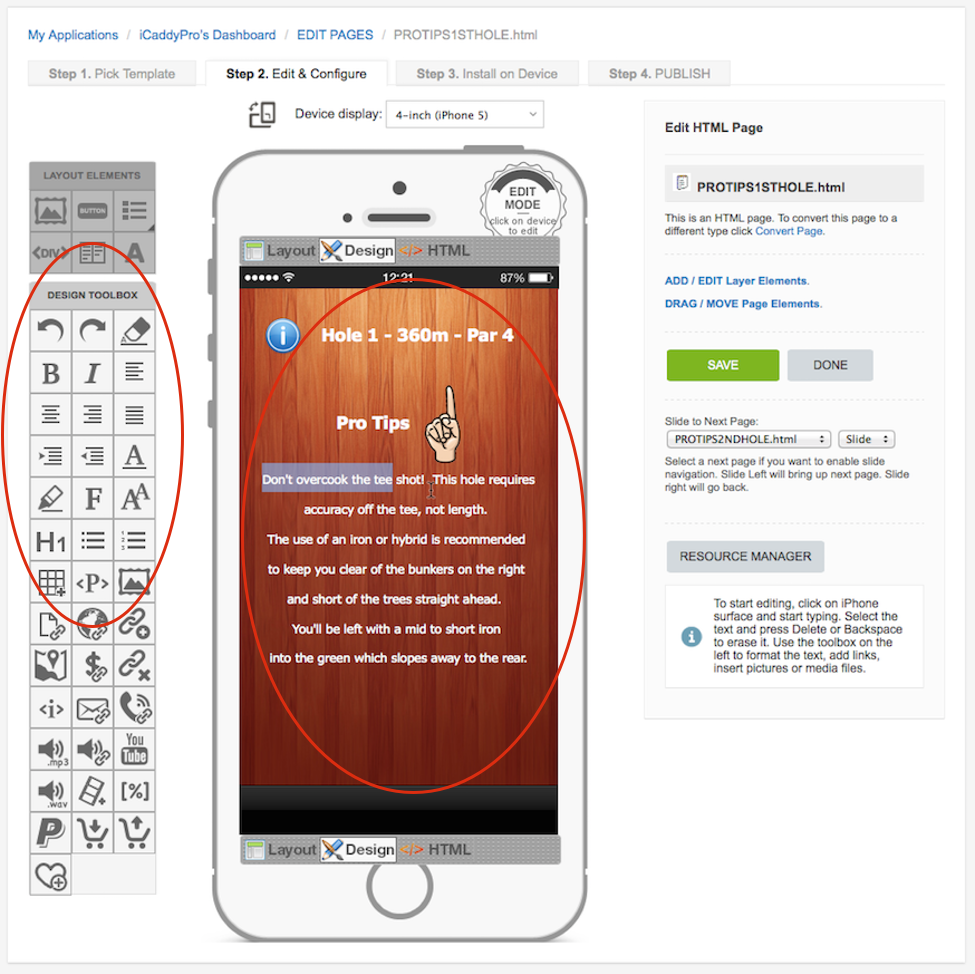 On the 'Handset Display', click on the Hole Information text area (shown above) to edit the Information for each hole.
In the 'DESIGN TOOLBOX' (circled left), you can change the font, text color and size. For more information on using the toolbox go to How to Edit Hole Information
When finished, click 'SAVE'. Repeat this process for each Pro Tips page as required.
If you you wish to use audio recordings as your Pro Tips go to How to add an audio file to your App