How to Start
Editing

Your App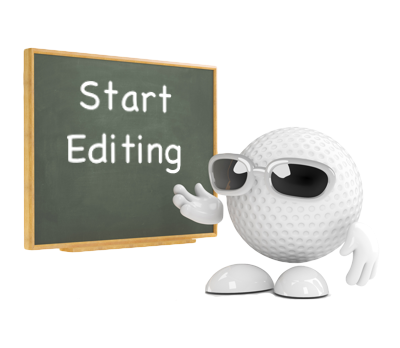 Select 'Login' at the top of the Home page.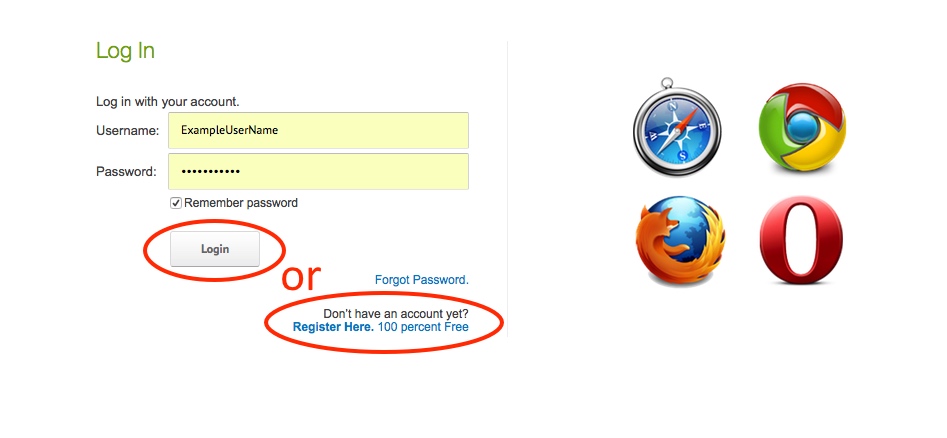 Login to your account using your Username and Password, or register a new account (by clicking 'Register Here' depicted above).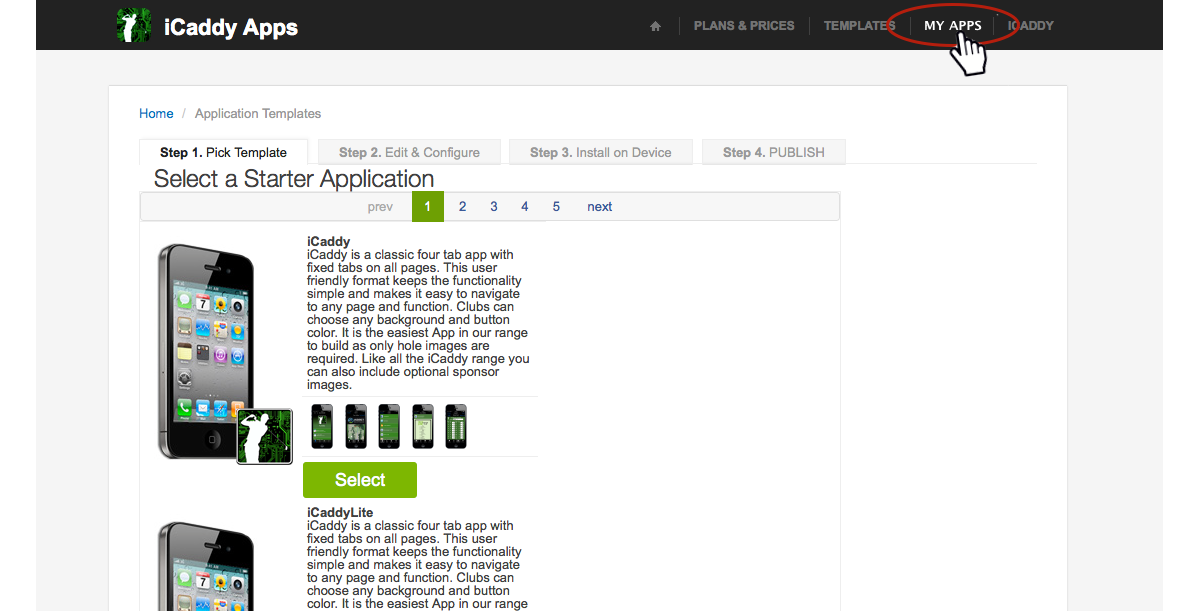 Once Logged-In, select 'My Apps'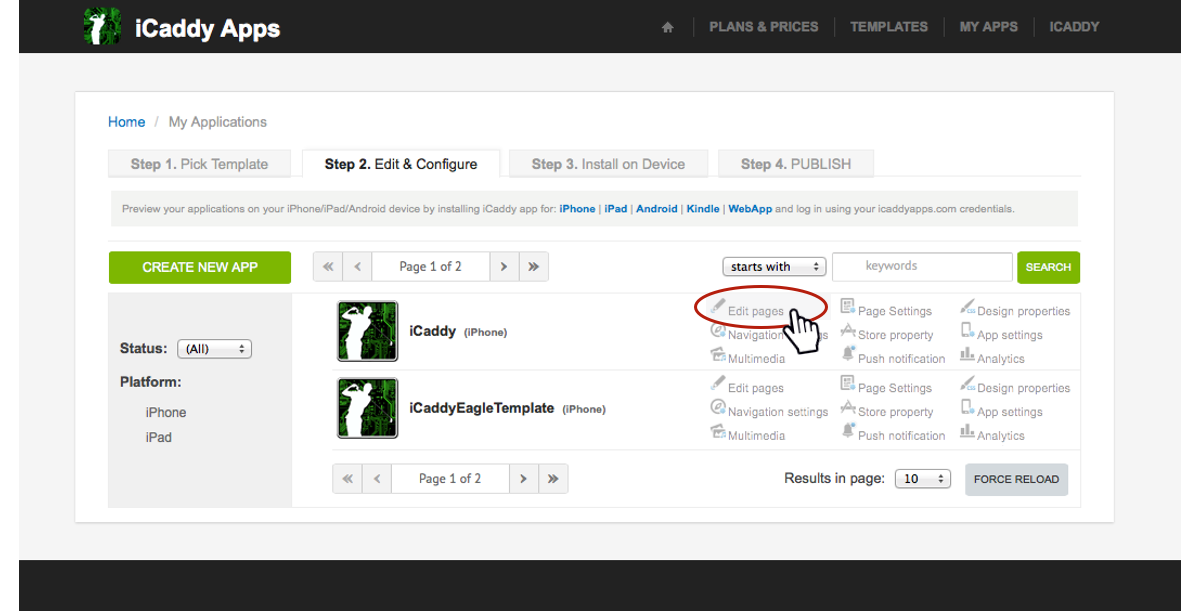 In 'My Applications', select 'Edit Pages' for the application you wish to edit.
Note: Clicking on 'Edit Pages' shown above is a short-cut. You can get to the same location by clicking on an App listed in the 'My Applications' list (depicted above) and then clicking on 'Edit Pages' once the next screen opens. The same short-cut applies for all the items listed on the right of each App (e.g. 'Page Settings', 'Design Properties' etc.). These same items are listed down the right hand side on each App's Dashboard.