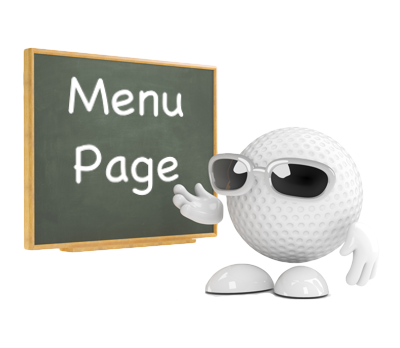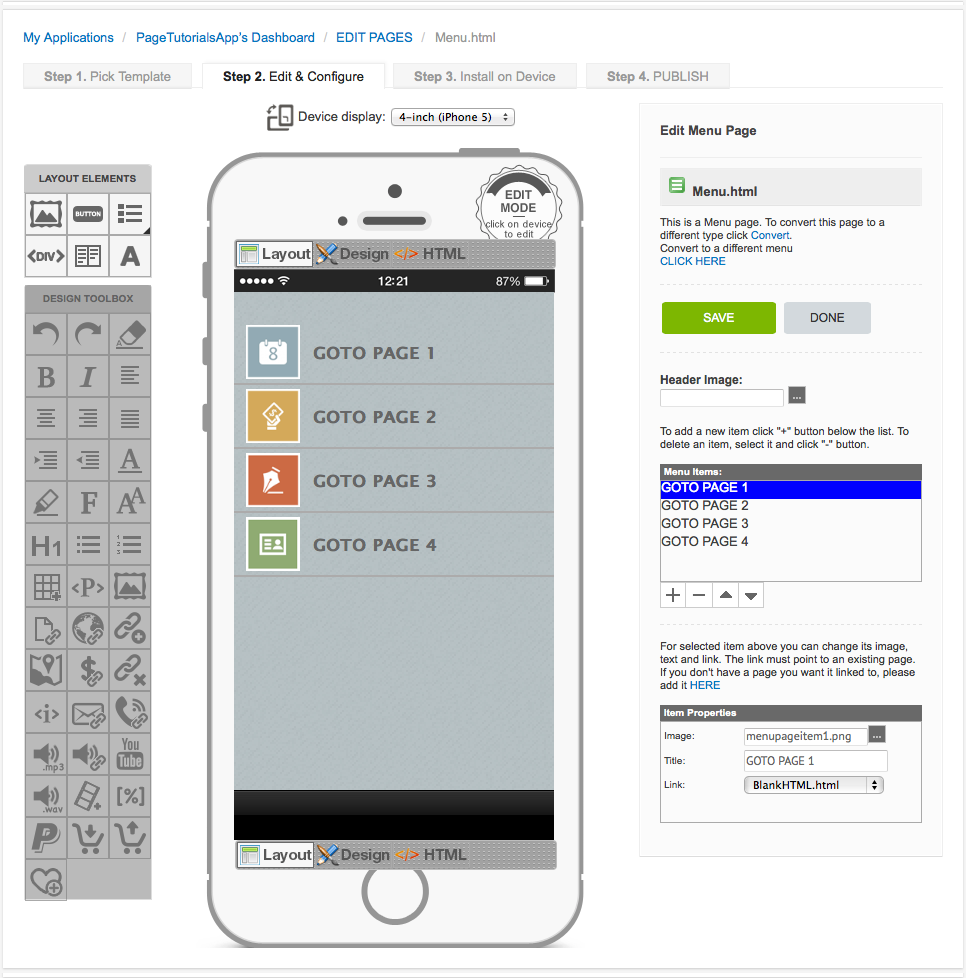 This standard menu page features
clear horizontal buttons
separated by a horizontal line (across the width of the handset). This design increases the visibility of the background image. Each button on a standard 'Menu' page features one line of editable text and the option to insert an icon (image) on the left side of the button. Each button can be configured to link to another page or execute a specific function.
All buttons featured throughout iCaddy Apps are fully customizable. You can create as many buttons as you like, change their order, function, size, colour, border, text size, font type and more. For information on how to edit the buttons on this page type, go to
How to Edit a Button
.