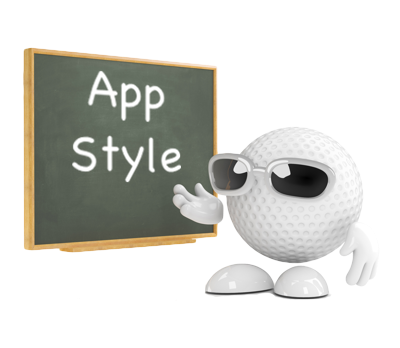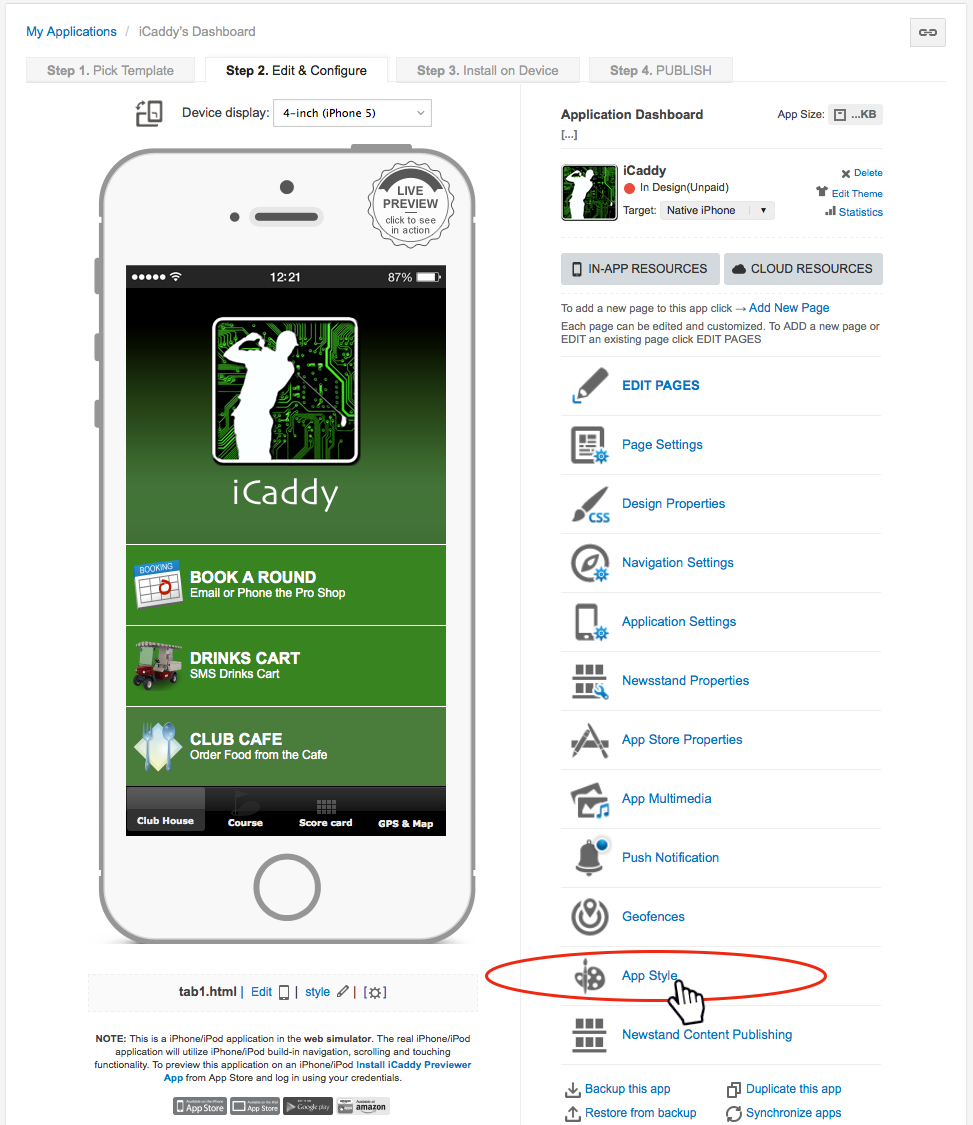 From the Application Dashboard select 'App Style' as shown above.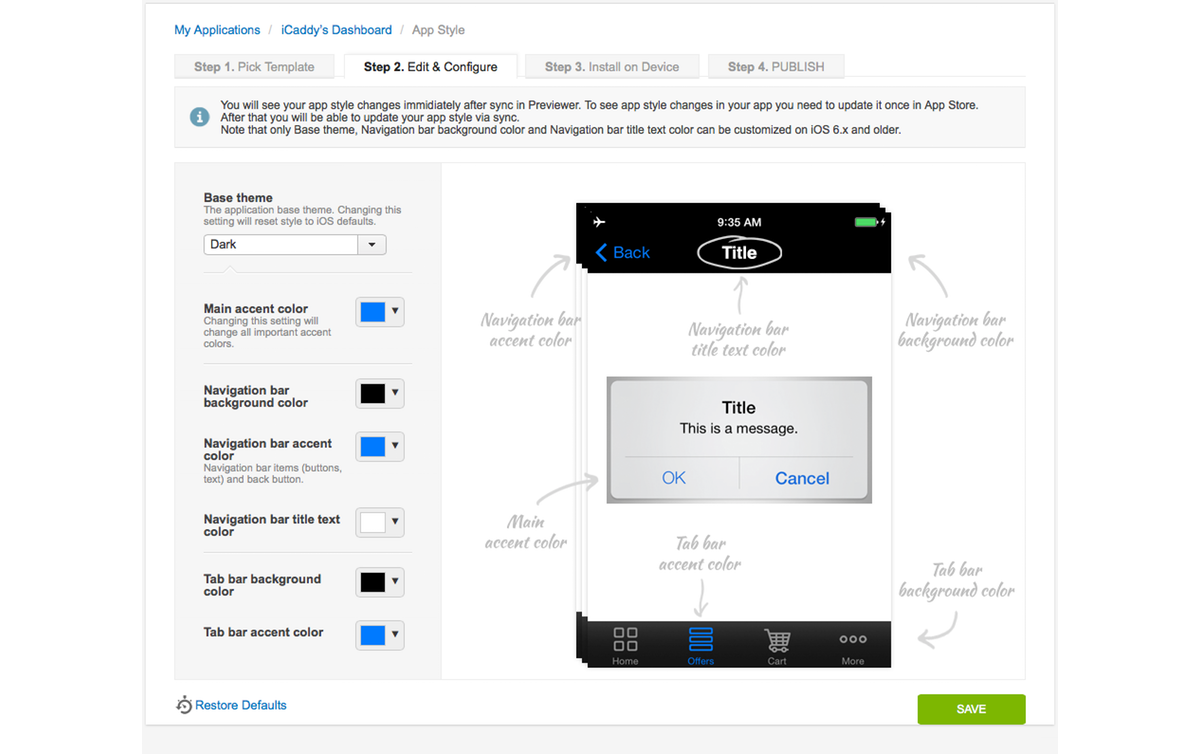 The App Style page allows you to change the color theme for your App. The settings in the App Style page are applied to all pages in the App.
Note:
Please be aware that if you use this option, the color of the bottom tabs (e.g. Club House, Course etc.) will not change color unless you change the 'tab type' from 'Custom Tabs' (set by default across the iCaddy range of templates) to 'Standard Tabs'. The tab settings can be changed via the 'Navigation Settings' in the Application Dashboard. For information on how to edit the tab settings go to
Navigation Settings
.