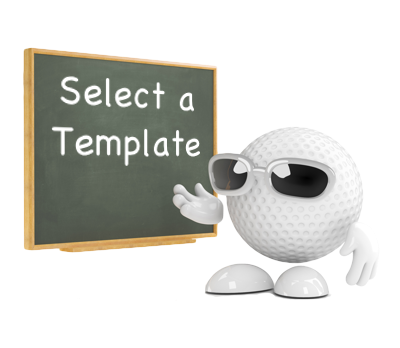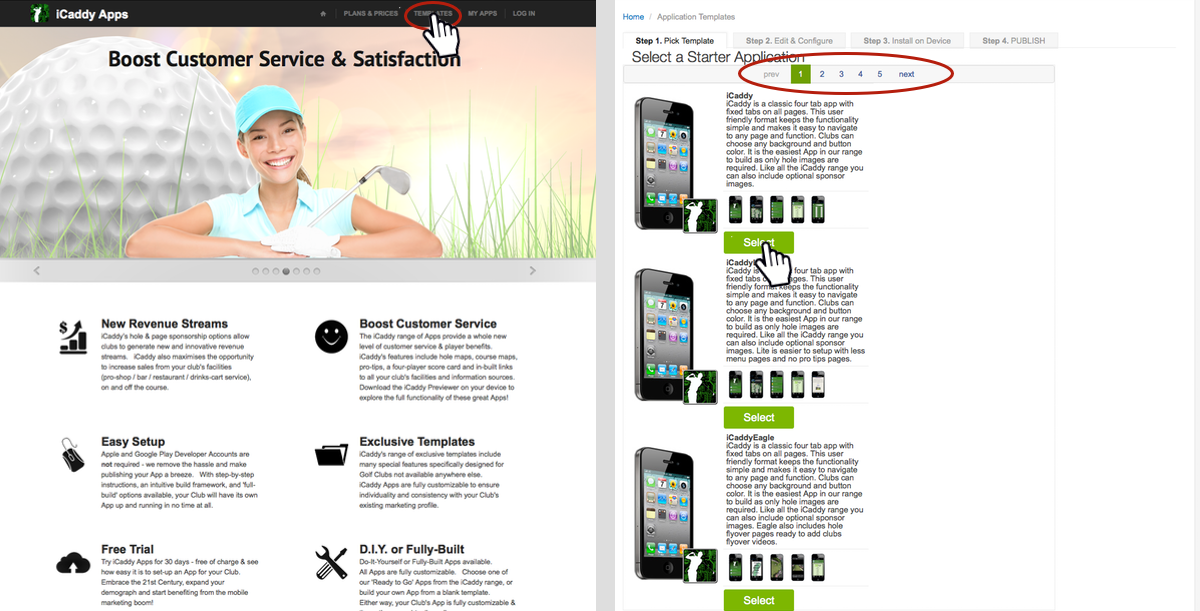 On the 'Home' page, select 'Templates' at the top of the page.
Select your chosen App template. You can browse through the various template pages via the page numbers at the top or bottom of the page.

Once you've decided on your preferred template, click 'Select'.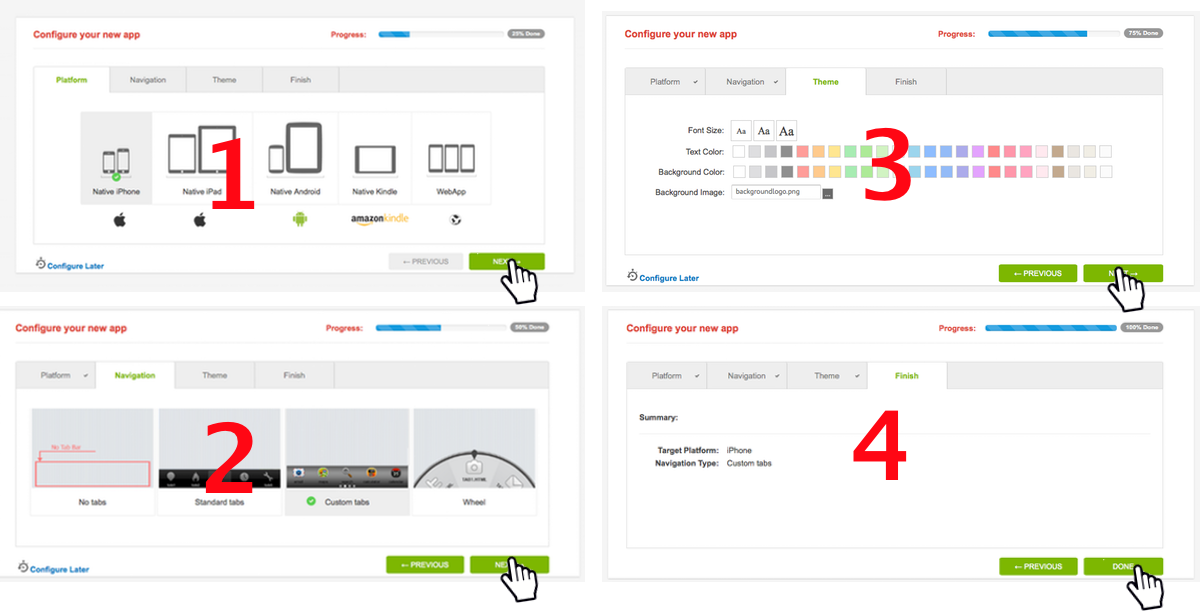 The 'Configure your new app' page will appear.

Step 1 - Platform. Select 'Native iPhone' (for an iPhone App), or 'Native Android' (for an Android device App) then click 'Next'.

Step 2 - Navigation. Select 'Custom Tabs' then click 'Next' (You can change the tab type later on if preferred).

Step 3 - Theme. Click 'Next' (Backgrounds can be changed later).

Step 4 - Finish. Click 'Done'.