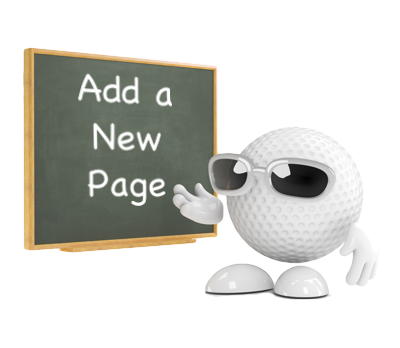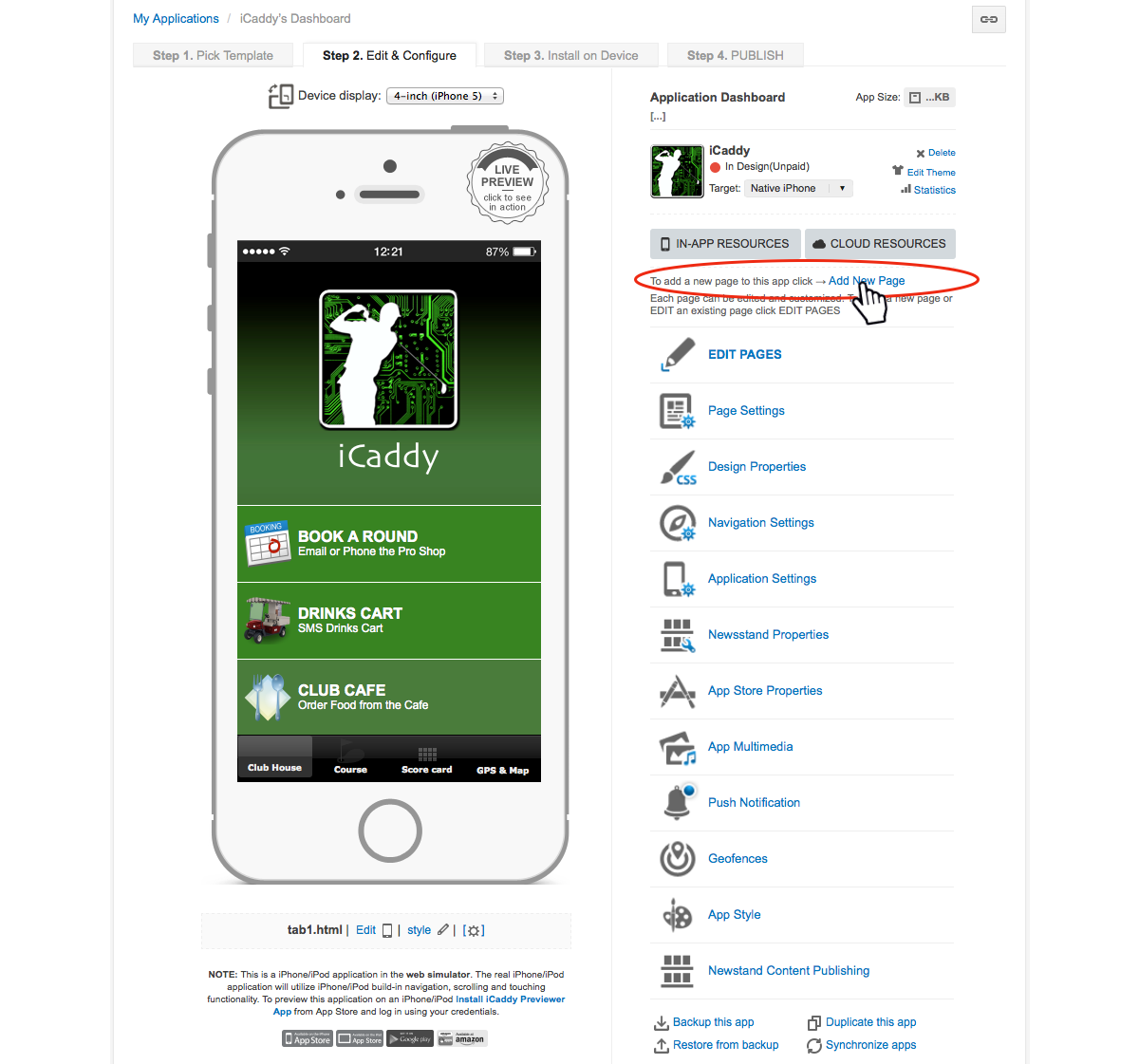 From the Application's 'Dashboard' select 'Add New Page' as shown above.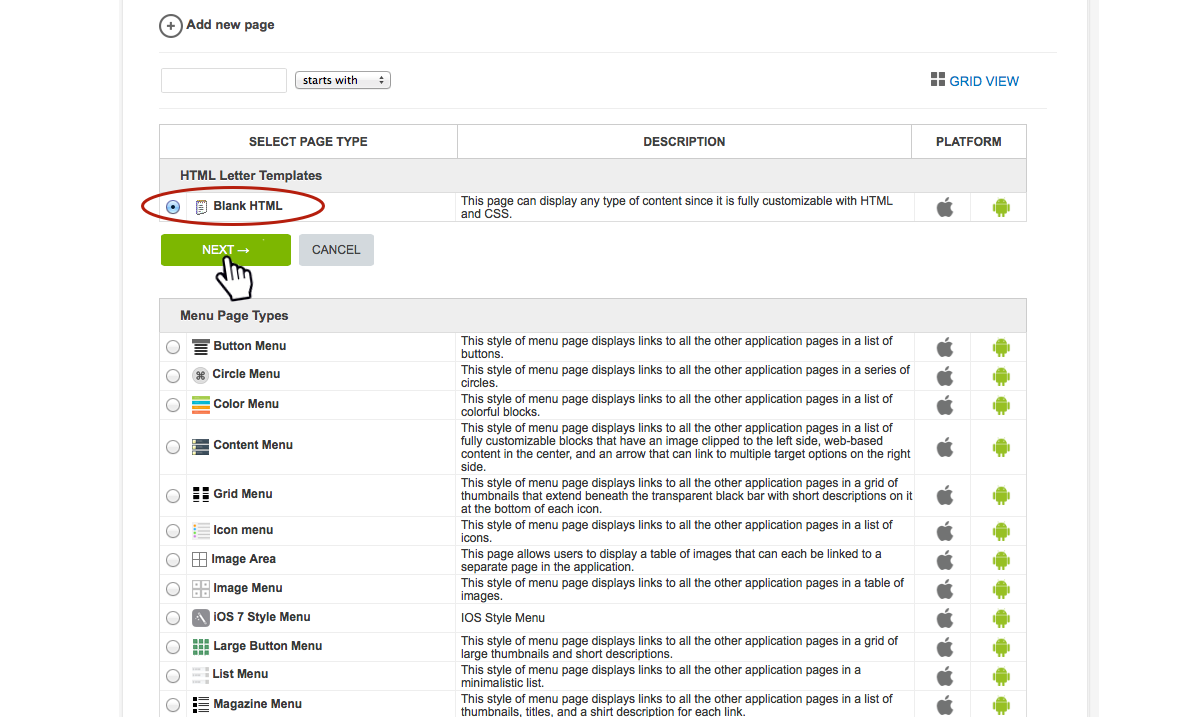 From the 'Add New Page' menu, select the page type you wish to add then click 'NEXT'.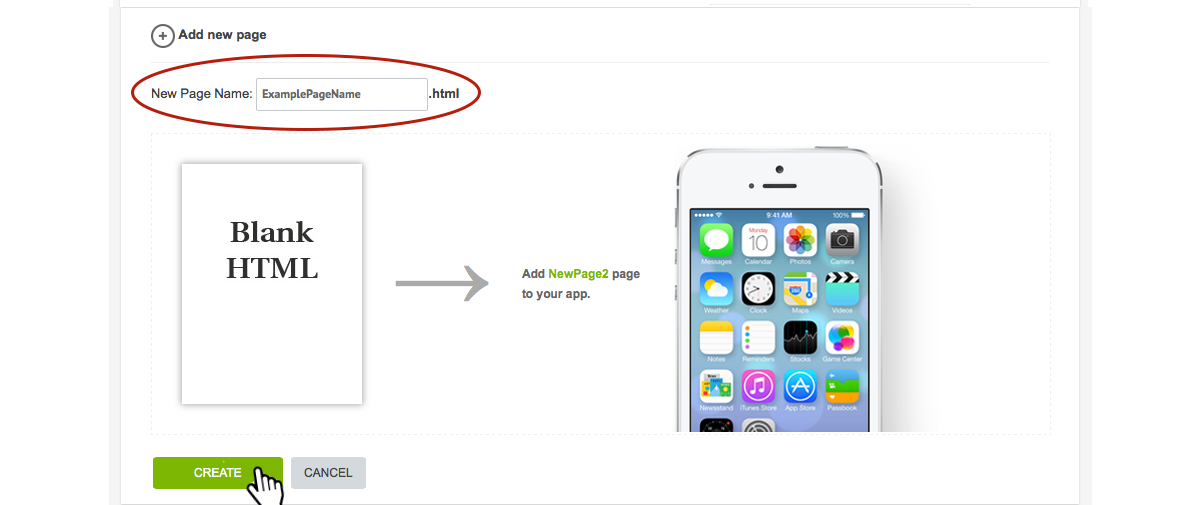 Enter the name of the new page in the 'New Page Name' field.
Note: The page name can ONLY contain numbers and letters with NO SPACES.
Click 'CREATE'.